Our October 19 Video Analysis suggests 78% of the community do not support the project. Data and video here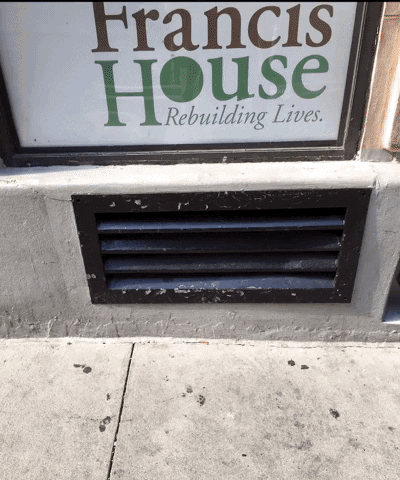 "In Dependence" or formerly The Helm on Third
The POUA and St. Francis House propose to convert Charlestown's Constitution Inn into housing including 48 units of Permanent Supportive Housing (PSH) for the homeless, including those with physical and mental disabilities such as substance use. To the best of our understanding, the 48 PSH units will have no requirements for sobriety or psychiatric treatment; it will be "encouraged, but not required."
An overwhelming majority of us are very supportive of affordable housing! But medical professionals and hundreds of Charlestown residents have expressed grave concerns about the PSH units. PSH is a specific program with a controversial record in research. There are questions about the suitability of the location, neighborhood safety, poor access to medical care, harm to those housed, financing, impact on local charities and more. City Councilors Murphy, Flaherty, and Coletta have spoken with skepticism and opposition. State Rep. Ryan called it a "bungled process" that should be "taken off the table indefinitely". Our petition to stop the project at www.helmno.com has over 800 signatures.
Sadly, we believe that this is not enough. A similar PSH project in Dorchester was recently approved despite opposition from residents and some city councilors. On April 13, the Helm Proponents promised to hold more public meetings to discuss the proposal prior to filing. On July 13, in a stunning reversal, they wrote that they have been "instructed" not to hold the meetings. It is not clear who gave the "instructions" nor who the "private institutions" financing the project are.
Dedicated volunteers in the community, including several attorneys, have come together to create the Neighborhood Voice Alliance (NVA) – a nonprofit raising funds to oppose the project through legal means. Please support the NVA if you can. Read the research and learn more, from this website and other sources. See the Get Involved section for instructions on how to connect with us and your elected officials. Sign our petition and sign up for our mailing list to receive key updates as they happen.
Charlestown Voice is a volunteer organization. We are fighting for a fair say in the future of our community, so our residents and visitors can experience the best of our neighborhood today and tomorrow. Our mission is to protect the community by ensuring that development in Charlestown works for the people of Charlestown, not in spite of their needs or concerns.
Page last updated on October 17 2023.